Managed IT Services - Your Help Desk Support
Managing your IT infrastructure is time consuming and stressful. Outsource your computer networking for a fraction of the cost. Learn how to save 75%. Managed IT Services is calling in for help!
Microsoft Office 365 - Access Anywhere
Office 365 is a cloud-based suite of software services bundled by Microsoft. Cloud based means let Microsoft worry about up-time. You focus on your business.
Computer Networking
Virtualization
Migrations
We provide IT experts to assist you complete projects on time with a complete out of the box solution, or supplement your current IT staff. Any project big or small, we handle it all!
Back-up Solutions
The idea of moving to the
"cloud"
can be a major obstacle to taking the first step to the access and security the cloud offers.
Onsite Software Solutions(Back-up Locally)
Hybrid (Onsite and Cloud)
Cloud (Offsite backup)
Email Migration
Email if your first impression
Backup to the cloud
Migrate Gmail or Live to Office 365
Robust spam filtering
Business Class Hardware
Discover a solution that actually creates a difference to the business!
Desktops
Laptops
Servers
VoIP Phones
Firewalls, Switches, Routers, Raids
Products
Microsoft Certified Partner
Learn How Your Business Will Benefit From Our IT Consulting and Cloud Services Tampa So You Can Focus On Running Your Business
Start today and stop worrying about "IT".                Managed IT Services
Get Started
Five Spheres + One Mission = IT Ecosystem.
Best IT Services Tampa FL
Relax. We've got this.
The best IT service is the one you never think about. Having a professional IT partner means you can focus on sales, operations and customer service. Trying to protect against modern viruses and malware can put your entire company at risk and consume a large amount of your time.
VoIP & Instant Messaging with Skype for Business
IGTech 365 really does provide full service IT services. For someone like myself with limited IT expertise, IGTech 365 not only provides thoughtful answers but also helps me ask the right questions. I don't need full time support but I need full services on call and that's what I get from 365. I also appreciate that the help desk is professional, polite and speaks English.
IGTech365 has provided instant support for workstations that have gone done. One call and they deployed a tech to our location within 2 hours. Unfortunately the issue was created by a staffer. They diagnosed and corrected the issue within 30 minutes of arrival. IGTech365 will remain our network and server integration because of unsurpassed service!
MES partnered with IGTech365 for network managed services. They provide help desk services to 70+ users and our network of 3 offices and the co-lo data center. The consultants have been extremely honest by recommending technology that saved us tens of thousands of dollars in consulting fees because it was a better long-term solution for our company. Their customer service is excellent and I know they will do whatever they can to support MES, even if it is outside their normal service offering.
Since we outsourced our IT services to IGTech365 getting a response when a computer repair was needed has become so much easier. Thanks to Josh, my essential files and desktop are now backed up to one drive so I will never lose them again, and Mark has been very helpful in blocking some very offensive spam emails. Thanks Guys!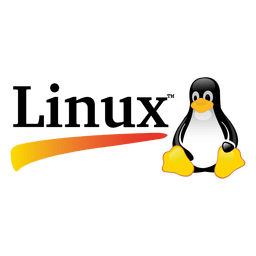 Do you still have questions about our Managed IT Services? We are happy to talk to you. 813.704.0523
Office
2604 Cypress Ridge Blvd,
Wesley Chapel, FL 33544
Hours
M-F: 8am – 5:30pm
S-S: Closed